Leasing that works for you.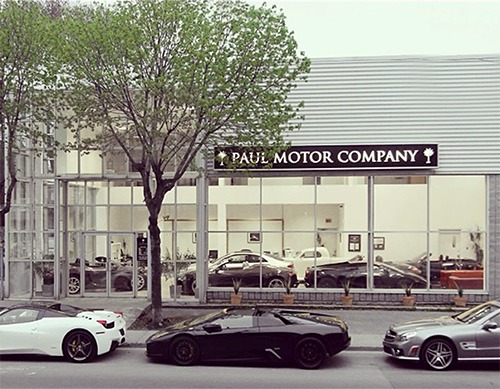 Here's where you'll find the right lease offer for your exotic car lifestyle.
Lower monthly payments than financing
Refresh your car every 12 to 60 months
Clear payment schedules
Let's get started. We can help you find the best luxury cars on the Canadian market and lease them directly to you. Just click on the "Apply Now" button to fill out our short financing application! Paul Motor Company specializes in luxury cars leasing in Montreal.

___________
Leasing your next vehicle through us is all about:
_____________
Smarter Savings
Start dealing directly with the bank. Cut out the middlemen (lease brokers & dealership fees) and save 10% on average.
Leasing or financing? It's a common question when shopping for luxury cars. With financing, the full sale tax is included in your loan. So you're paying interest on tax! This often results in negative equity.
Our specialization in luxury & exotic cars since 2007 means we understand their strong residual value. That's why we developed an open-ended lease which reduces your monthly payments. Generally, your end-of-term buyback is 10-15% below market price.
We offer further savings by selling at a lower price point than a new car store can due to our lower expenses and fleet discounts.
_____________
Simple Flexibility
We enhance your options by approving a wide range of credit profiles such as foreign nationals, new businesses, and many others who do not fit the standard bank mold.
Here's how easy it is:
______

1. Find your new or pre-owned vehicle at any Canadian dealership.
______

2. Get approved through our Website form.
______

3. Sign & take delivery at the location of your choice (transport fees vary).

___________
Centrally located for a better service.
___________
Paul Motor Leasing's Montreal store is ideally situated to serve all Ontario, Quebec, and Nova Scotia residents. We provide efficient transactions tailored to fit your needs such as door-to-door delivery and remote document signing. Are you ready to ignite a long-term relationship with the team that outperforms others?

___________
Better model, same payment.
___________
You've been upgraded. In many cases, owners can benefit from a model upgrade with nearly-identical monthly payments & percentage of down payment. Compare us to Porsche Financial Services' current lease offerings: This can mean upgrading to the Turbo or GTS trim for increased performance, increasing looks with a Cayenne Coupe or adding sheer driving please by upgrading to a cabriolet. Here are some examples;


___________
F.A.Q.s
_____
What is the process for applying?
You can click the Apply Online button above or apply in our Store. All lease applications are kept internally for credit decision and approval.

Who is eligible for the leasing program?
Can I refresh my vehicle before the end of my term?
What are my options at the end of the lease?
What if my vehicle gets damaged during the lease?
Do you only lease luxury or exotic cars?